A new article about wild animal suffering explains the importance of Welfare Biology
30 Sep 2018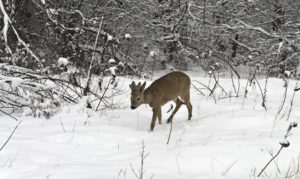 Developing a field of research to study the wellbeing of animals in the wild should be an important matter for all those who want to help animals. Welfare Biology has been the suggested name for such a research field, which can be understood as the study of living beings and their environment with respect to their positive and negative wellbeing.
We have just published a new article in our website section about wild animal suffering to address this issue. In it we explain some of the main reasons why establishing Welfare Biology as a field of research that can become well respected by the academic community and recognized by the general public is crucial for reducing wild animal suffering. You can read this new article here:
Despite the great amount of suffering that occurs in the wild, this issue has been neglected by different sectors of society, including academia and the animal advocacy community. This indifference partly explains why our current capacity to track the impacts of our actions aiming at helping wild animals is still very limited. If researchers on animal welfare science, ecology and related disciplines begin to devote some of their efforts to studying this specific issue, it would significantly increase our chances to reduce large amounts of suffering.
Recognizing the potential of creating welfare biology for the wild animal suffering cause is a first step to promote research on this topic; research that is essential to inform strategies aimed at improving the quality of life of animals in the wild. What may be even more important: it would give recognition to this field, and would potentially influence policy makers regarding actual measures that could be carried out to make a change for animals in the wild.
Creating an academic field is not an easy endeavor, but it is feasible especially when there is a growing interest among the public in understanding a particular topic. If animal advocates, students, and researchers start to take seriously the wellbeing of animals in their natural ecosystems, it is likely that welfare biology as a recognized study field can become a reality in the following years.