Support us!
Animal Ethics is a 501(c)(3) public charity. Donations are tax-deductible to the full extent allowed by law in the United States.
If you want to make a donation to support the work of Animal Ethics, you can do it in the ways explained below. Please contact us about donating by wire transfer or any other method.
You can donate cryptocurrencies too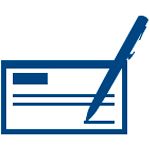 Send a check made out to Animal Ethics, Inc. to:
Animal Ethics
4200 Park Blvd. #129
Oakland, CA 94602
United States of America
Support us on Patreon
Tax-deductible donations made to us in Spain can be made here.