Animal Ethics website now available in Polish
8 Dec 2017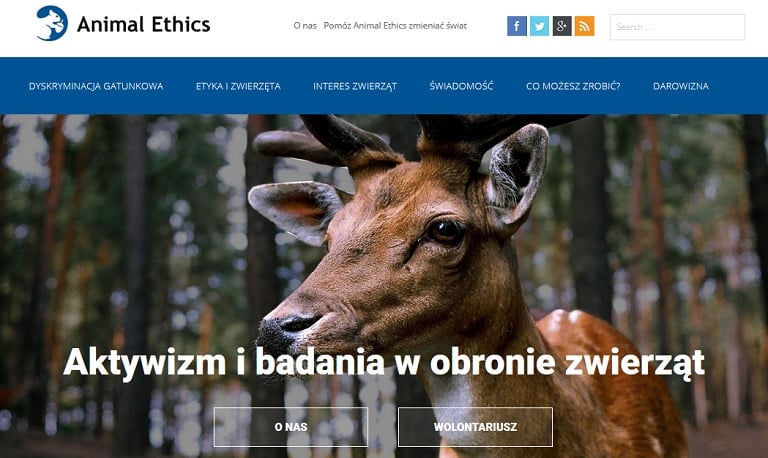 Animal Ethics is happy to announce that our website is now available in another language: Polish. With this addition, our website is available in seven languages to date.
This is important to us as one of our main aims is to make information about animals and speciesism as widely avaliable as possible.
We are also very happy and proud that, as in the case of our translations into a number of other languages, this has been possible thanks to the work of volunteers who have carried out this task totally pro bono. Animal Ethics will continue to work to increase our network of volunteers so more work is done for animals. We also plan to present our website translated into additional new languages this year.