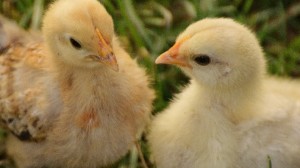 We are happy to announce that we have launched a new website section about veganism. It is included in a block of materials titled
Defending animals
, which you'll find in our main menu, where you can also find our articles explaining how we can
aid animals in the wild
and
what we can do
to support animal activism. The new...
Read more
There are many ways we can help animals living in the wild and save them from the significant harms that they face in nature.

Veganism is becoming increasingly common as more people learn that they can reject speciesism and help to prevent animal suffering and deaths.
Every year, humans kill billions of nonhuman animals for consumption. Many of these animals endure physical, mental, and emotional pain throughout their entire lives.
---
Animal Ethics, Inc. is approved by the Internal Revenue Service as a 501(c)(3) tax-exempt organization. Donations are tax deductible to the extent provided by law. Animal Ethics's Federal Identification Number (EIN) is 46-1062870.
We are a Spanish foundation too. Donations are tax deductible according to Spanish legislation. Fiscal Identification Code is G27818780.