Animal Ethics leaflets are available in seven different languages
30 Oct 2018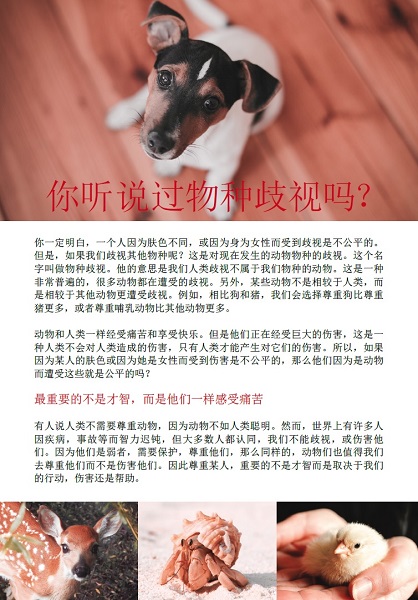 We're happy to announce that our leaflets are now free to download in several new languages, including Chinese, German, French, and Italian, in addition to English, Spanish and Portuguese. These leaflets have already been distributed in different countries.
Some people wonder how it is that in the world today there's still so much indifference towards what happens to nonhuman animals. We need to remember that most people have never heard about the reasons to respect all sentient beings, or about why speciesism should be rejected. In addition, they know very little about the situation of animals.
Due to this, it's very important to reach as many people as possible with all this information. This requires being able to reach people in different languages and different countries. For this reason, both our website and our leaflets are available in many languages.
Our leaflets and other materials are available on our website in English. You can print them and distribute them, send them online to other people, or share them on social media to raise awareness about speciesism among more people. Thus far they were also available for download in Spanish and Portuguese. We're happy to now publish our leaflets in Chinese, German, French, and Italian.
As you will see, the leaflets in European languages share a common design, while the Chinese leaflet, though having a similar content, has a different look. This is because we have adapted its design to match the cultural and aesthetic preferences of its target public.
You can download our leaflets in the links below: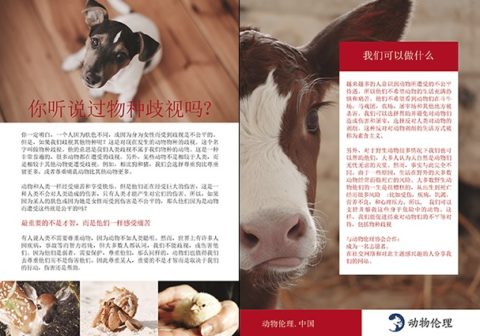 You can also visit our downloads pages in Spanish and Portuguese.