Winter 2018 Animal Ethics Internships
1 Dec 2018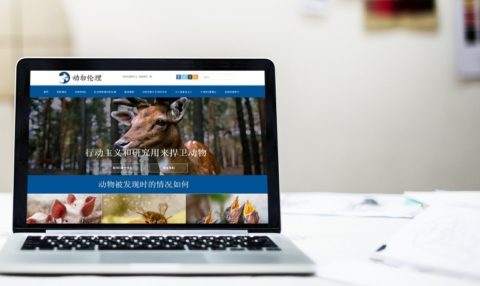 Animal Ethics is an antispeciesist organization with a mission to build a better world for all sentient beings. We are currently accepting applications for interns to help support this work. Our aims include finding possible ways to help animals in the wild as well as defending animals exploited by humans.
If you share our goals and wish to improve your skills by helping us with our work raising awareness and promoting discussion about issues in animal ethics, please consider applying for one of our volunteer internships.
While working remotely on a flexible schedule, you will have the opportunity to improve your research, analytical, and communication skills and be part of a team committed to improving the lives of animals.
---
Animal Ethics Internships
Location
Remote, open to international candidates
Length
Negotiable, from at least 1 month, and between 8-25 hours/week
Internship types
Research, Communications, Operations, Development
Application closing date
This round of internships applications will end on December, 31st. Applications will be considered as they come.
---
Projects offered
1. Communication and social media
Includes work on social media, narration for audio versions of Animal Ethics texts, and marketing
2. Visuals
Includes work on infographics, scientific illustration, and video animation
3. Translations
Into German, Danish, French, Italian, Chinese, Polish, Spanish, Portuguese, Russian, or Romanian
4. Research on sentience
Includes work on sentience of vertebrates and different phyla of invertebrates
5. Perspectives on global animal activism
Work on how to best approach animal activism in China and India
6. The legal situation of animals
Research about the legal situation of animals in different countries
7. Wild animal suffering 1: scientific library
Compiling scientific publications relevant to the study of wild animal suffering
8. Wild animal suffering 2: project drafts
Preparing welfare biology research projects drafts
9. Wild animal suffering 3: literature reviews
Writing literature reviews on topics relevant to the study of wild animal suffering
10. Wild animal suffering 4: case studies
Developing case studies about interventions aimed at reducing wild animal suffering.
---
How to apply
Please submit your resume (without photo) and a short cover letter stating which project(s) you would like to work on to info (a) animal-ethics.org
About us
Animal Ethics was formed to provide information and promote discussion and debate about issues in animal ethics, and to provide resources for animal advocates.  We are based in the USA, also work in Europe and Latin America, and are planning to expand to other places in the near future. Our materials are distributed in many English-speaking countries.